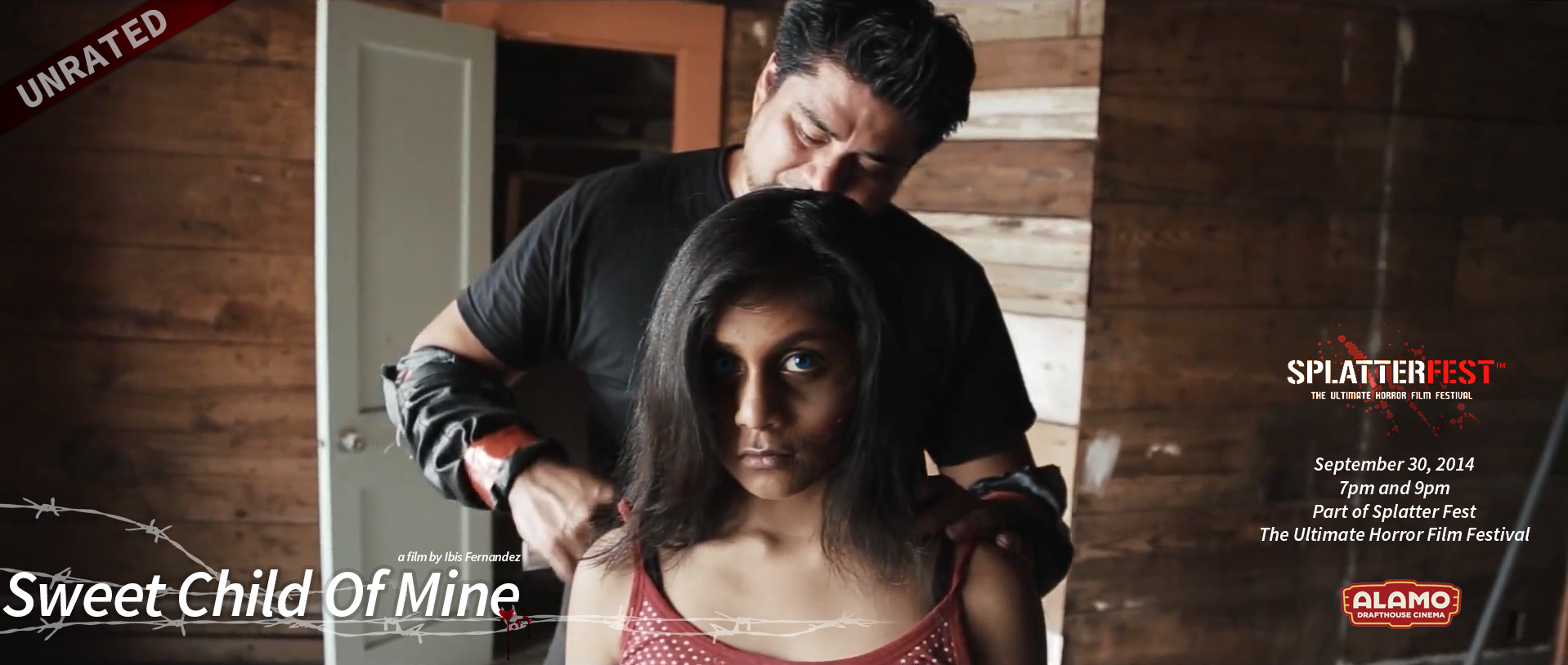 Sweet child of Mine, is a story about a father on a quest to find a cure for his infected daughter. While setting up camp, they encounter a biker gang who has taken a a few prisoners which they plan on ransoming out for food. A rescue mission soon becomes a fight for survival against a horde of infected. It's not easy being a parent, but time are different, and as matter escalate he is forced to make the ultimate decision a father could ever make… Take my hand and we will go together and find a cure for this, bite me, and we both die here today.
[one_half last="no"]
Part of Splatterfest 2014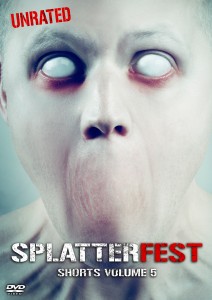 SplatterFest 2014  TICKETS are on sale now! All screenings will take place at Alamo Drafthouse Mason Park, Sept. 30th – Oct. 2nd, 2014. Awards Show Sunday Oct. 5th. (We will announce time shortly.) Screenings will sell out fast, so reserve your tickets today.
SHORTS PROGRAM 1 – Sept. 30th 
[/one_half]
[one_half last="yes"]MEDIA
Blooper: The Squeaky Rat Incident

[/one_half]
[one_fourth last="no"]Cast
Ibis Fernandez
Julie Isis Fernandez
Leslie VonLovelace
Ashley Summer
L Anderson
Mark Rodriguez
Diana Rivera
Oscar Zamora[/one_fourth]
[one_fourth last="no"]Zombies
Barbara Quintanilla
Emily Edwards
Jesus Miranda
Edgar Nuñez
Ibis Fernandez Jr.
Danielle Street
Phillip Street
Riley Street
Alexa Williams
SFX Makeup Artist
Priscilla Muse[/one_fourth]
[one_fourth last="no"]Directed by
Ibis Fernandez
Unit Production Manager
Ashley Summer
Director of Photography
Dharmesh Tailor
Production Assistants
James Alterman
Aracely Quinoñez[/one_fourth]
[one_fourth last="yes"]Executive Producer
Ibis Fernandez
Producer
L Anderson
Camera
Raul Rodrigues
Aracely Quiñonez
James Alterman
Dharmesh Tailor
Written by
Ibis Fernandez
Gerald Hanks[/one_fourth]