[vc_row][vc_column][vc_column_text]Our filmmaking group had the pressure of participating in Splatterfest 2014. The resulting fill will be screened September 30 at 7pm and again at 9pm at the Alamo Draft House cinema in Katy as part of the Splatter fest film festival. If you are in the Houston come have a beer with us and enjoy the show. Ticket information is below, get them early as it is expected to sell out fast!
Sweet Child Of Mine – An Film by Ibis Fernandez
Sweet child of Mine, is a story about a father on a quest to find a cure for his infected daughter. While setting up camp, they encounter a biker gang who has taken a a few prisoners which they plan on ransoming out for food. A rescue mission soon becomes a fight for survival against a horde of infected. It's not easy being a parent, but time are different, and as matter escalate he is forced to make the ultimate decision a father could ever make… Take my hand and we will go together and find a cure for this, bite me, and we both die here today.
[line]
Part of Splatterfest 2014 – Ticket and Screening Info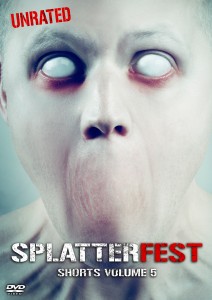 SplatterFest 2014  TICKETS are on sale now! All screenings will take place at Alamo Drafthouse Mason Park, Sept. 30th – Oct. 2nd, 2014. Awards Show Sunday Oct. 5th. (We will announce time shortly.) Screenings will sell out fast, so reserve your tickets today.
SHORTS PROGRAM 1 – Sept. 30th 
[/vc_column_text][/vc_column][/vc_row]